Georges River Land Trust
Discover the River. Care for the Land.
APRIL 2013
In this issue:
Are You a Poet?
Seasons & Cycles
From Farm to Table
Graphically Inclined?
Spring Fling Crossword Contest
Food for Thought
Upcoming Events:




Monday, April 22, 2013


Earth Day Poetry Reading
6:30 PM
Rockland Public Library
Rockland, ME
Click to learn more



Wednesday, April 24, 2013


Value for Conservation-Current Use:
Annual Meeting Panel Discussion
Mid-Coast Regional Planning
with Annette Naegel, GRLT
6:00 PM
Union Town Office
Union, ME
Click for more info. and to register



Friday, April 26, 2013


From Farm to Table Discussion
Good Tern Co-op
7:00 PM
Rockland, ME
Participants limited to 20
Call GRLT to register.



Saturday, April 27, 2013


From Farm to Table Tour
Hatchet Cove Farm
10:00 AM
1133 Finntown Rd, Warren, ME
Call GRLT for info and directions.


More events
Contribute to Conservation:
Help us keep the Georges River watershed a beautiful, healthy, and productive area. Click here to find out how to:
make a financial contribution
donate land or an easement
find volunteer opportunities
Forward this email to a friend.
Georges River Land Trust
8 North Main Street, Suite 200
Rockland, ME 04841
207.594.5166
info@grlt.org
www.GeorgesRiver.org



Copyright © 2013 GRLT
Are You a Poet?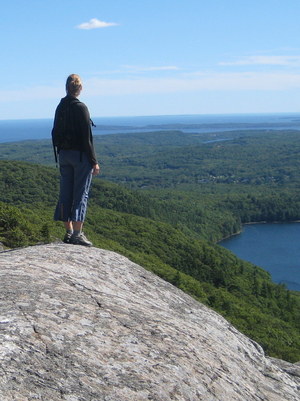 Last call for all lyrical writers to step forward and compose a piece about the watershed to share with your community at an Earth Day reading. The event co-sponsored with the Rockland Public Library will take place on April 22nd at 6:00 PM at the Rockland Public Library, one of many events to celebrate Rockland Poetry Month, which is tied to the national celebration.

Let the scenic hills, pristine river and bustling coastal communities inspire you. The Land Trust is accepting poems until April 17th. Please contact us, if you are interested, for a "tool kit" which includes information about our diverse and engaging watershed.

Timberdoodles return: What may you ask is a timberdoodle? it is one of many folk names for the American woodcock, Scolopax minor. While this small chunky bird, also called bogsucker, hokumpoke, night partridge and brush snipe, is classified with sandpipers and shorebirds, it mainly lives in upland settings. They are well camouflaged in young forest growth by their brown, black and gray plumage. Over the past sixty years their population has fallen slightly because of a loss of habitat with forest maturation and urban development. At dusk you may be able to catch their dramatic and unique courtship flights, a sure harbinger of spring.

Nesting isn't easy: As you may suspect nest selection by breeding and returning ducks is a tricky business. Poor selection can lead to disastrous results-either for the adult female, her eggs or both. She must think about threats from predators and possible destruction by machinery or flooding. Nesting behavior for all species of ducks has evolved over time, reflecting strategies that have been effective for each species' life history and habitat. For example most ducks can be categorized as upland nesters, overwater nesters or cavity nesters. The occasional mallard that nests in a backyard apple tree is the exception. Upland nesters include the familiar puddle ducks (mallards and pintails) and some divers (lesser scaup). Overwater nesters include many diving ducks (redheads, ruddy ducks and ring-necked ducks). Cavity nesters are wood ducks, buffleheads, goldeneyes and mergansers.
Farm to Table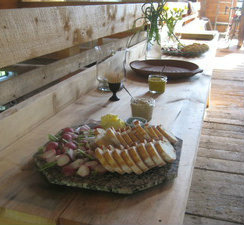 With a growing number of local food purveyors and farms in our region, it is timely to bring together the farmers and consumers to discuss how food gets from the farm to your table. We know by eating local food we are eliminating extensive distribution systems that are costly. Instead we are benefiting from fresh foods on our table while supporting our local farmers.
The Land Trust and the Good Tern Cooperative are partnering to present a two part program on Friday April 26th and Saturday April 27th.
On Friday at 7:00 PM, the Good Tern will host a round table conversation with local farmers. Reba from Hatchet Cove Farm in Warren, Dee, produce manager at the Good Term, and Allie from Oyster River Wine Growers also in Warren will share their experiences and answer you questions. In addition there will be a tour of the Good Tern's produce department. Both Hatchet Cove Farm and Oyster River Farm are conserved with conservation easements held by the Georges River Land Trust. This program is limited to 20 participants, so call the Land Trust to register.

On Saturday at 10:00 AM, join us for a guided tour of Hatchet Cove Farm where greenhouses, gardens and livestock will delight family and friends of all ages. Registration is not required, but call the Land Trust if you need directions. It is a working farm, so dress appropriately.
Graphically Inclined?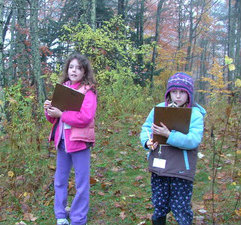 We are looking for a volunteer with graphic design experience to transform student-written prose and treasure hunt clues into handy brochures to be available at trailhead kiosks throughout the watershed for family friendly hikes.

Have we peaked your curiosity? The Land Trust is launching four Quests in Thomaston, Union and Rockland, written by 4th and 8th grade students. Quests, originally known as letterboxing, are fun and lyrical ways to tell a story about a particular place. The tradition started over 150 years ago in England. They are often written in rhyming verse with movement clues to get you from one place to the next, an engaging way to share your community's distinct natural and cultural heritage.

We have kiosks ready to be installed at each Quest trailhead. We are eager to find the right person who would enjoy a discrete project designing the layout of our Quest brochures for the kiosks. If you are interested, please let us know. Call 594-5166.



Spring Fling Crossword Contest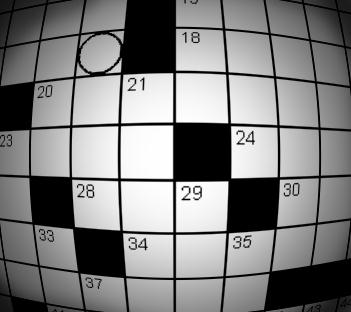 Sharpen your pencils, everyone, and match wits with New York Times crossword constructor Ned White, in a special 4-week long "Spring Fling" crossword puzzle contest! Crossword solvers of all skill levels are encouraged to join!

Starting now, you'll have the chance to be the first to solve the puzzle, give it a title, and win fabulous prizes - like a B&B weekend, golf, dining, boat cruises, movies and more. It is all for an entry fee of $20, for members and non-members alike. Visit our website today to sign up, receive the instructions and clues, and see all our prizes and contributing sponsors.
Food for Thought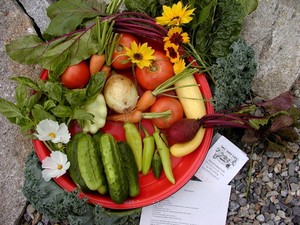 An event too important not to mention is the Food and Climate Change Symposium sponsored by the Peace Center and the Camden Conference. It will be held on May 4th from 9:00 AM- 4:00 PM at the First Congregational Church in Camden. The speakers will focus on Maine's responses to the global challenges as they relate to farming and fishing. Particularly relevant to the midcoast, where both farming and fishing are integral to our communities and our environment, this symposium is part of the Camden Conference program of community events leading up to their 2014 conference on "The Global Politics of Food and Water". To register please click here.